For the 1st time in gaming history the developers of AG have introduced an amazing new feature of "Shape-shifting at your will". Through this, the players at their free will, have a right to shape-shift into many different forms such as phoenix, unicorn, NPCs and others forms available in game.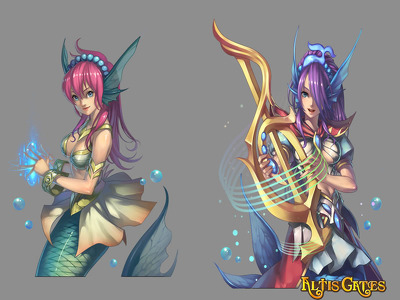 ₪ Shape-shifting Card
While fighting computer-controlled enemies in the wilderness, players have the chance to loot shape-shifting cards that let them assume the appearance of the specified creature while also benefiting from a double experience bonus for 10 minutes. Currently 60 Shape-shifting Cards are available, and thus players can mimic 60 creatures.
₪ Shape-shifting Potions
This option allows characters to assume the appearance of certain NPCs. An in-game quest rewards a shape-shifting Potion, which on use shape-shifts the player into a small cute duck like NPC called Tracy. They can resume their original form by using a Reversion Potion obtained on the same quest.
₪ Shape-shifting Class
Neither of the above options can be used during battle. But the new type of class, Berserker, can shape-shift during battles into tiger, bear or cheetah forms.
₪ Shape-shifting Merchants
While selling items, players can shape-shift themselves into a cute miniature snowman, which gives them the chance to add some fun to the activity of selling one's spare items.